Ben Tran, a six year Air Force veteran, reflects during a moment of silence during the Sunset Hills Funeral Home's Veteran's Day Service.
James Hubbard inside his mobile shelter. Since November, volunteers in Tacoma have been building mobile shelters and giving them away to homeless people.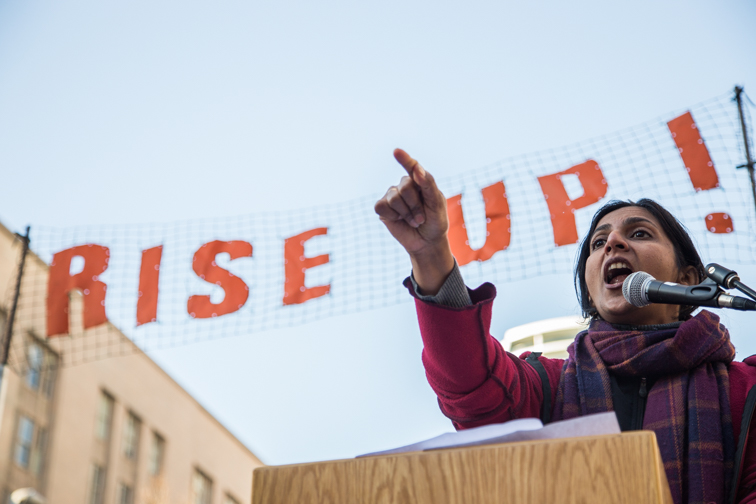 Seattle City Council Member Kshama Sawant Speaks to a crowd gathered at Westlake plaza in Downtown Seattle.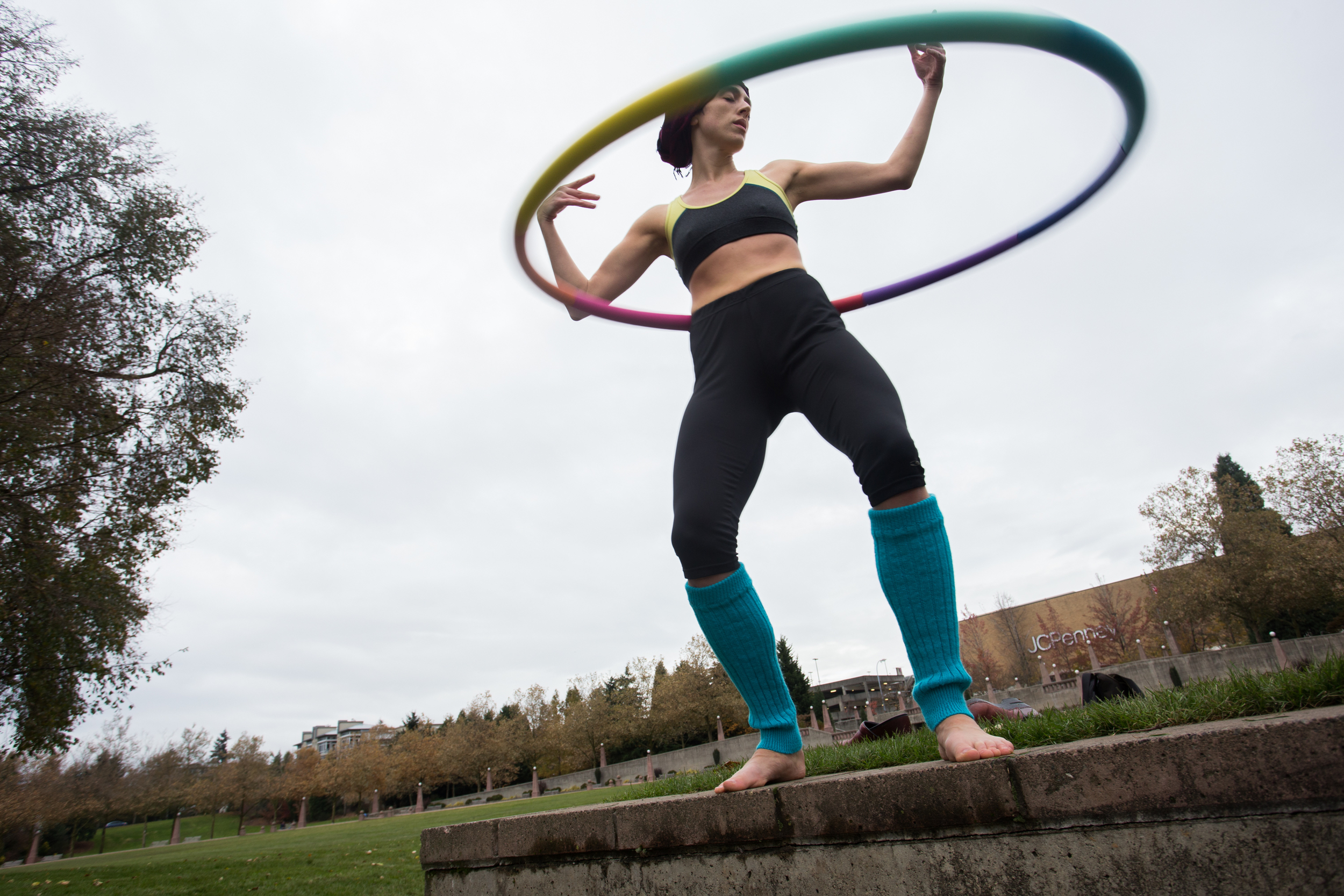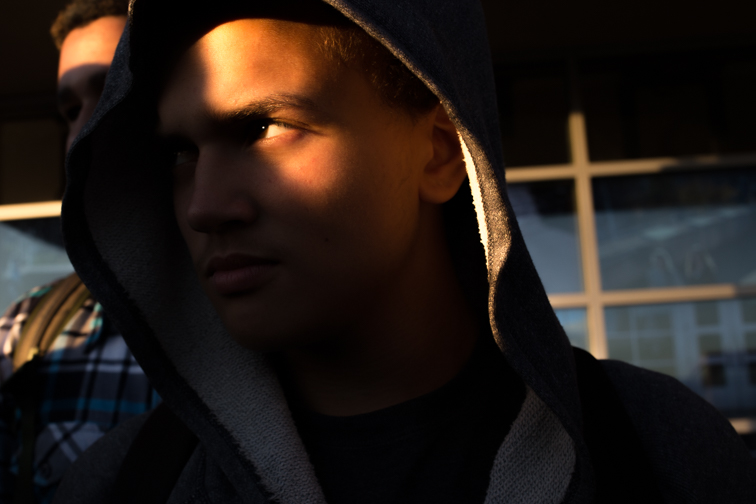 Laith, a Seattle high school student, outside the Henry Art Gallery at the University of Washington.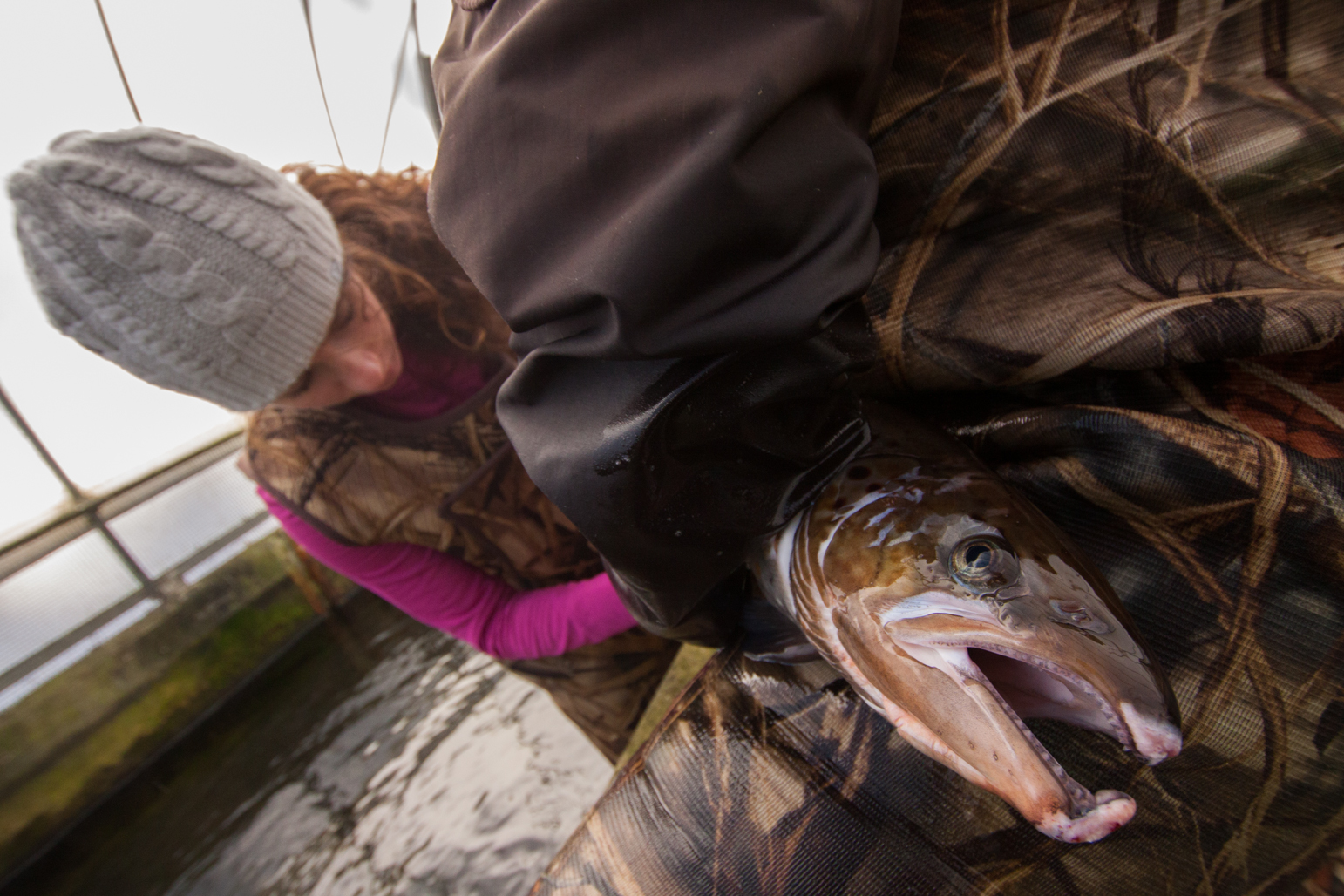 Katy, a volunteer at the USFWS Nashua National Fish Hatchery, extracts Milt from an adult male Atlantic Salmon. The Atlantic salmon is endangered in the United States and is still declining to due many factors including dams and other environmental degradation. As of July 2013, the Nashua National Fish Hatchery lost its funding for the Salmon project from the USFWS. Nashua, NH
A painting of a homeless man is laid next to a memorial plaque during the Indigent Burial Ceremony at Mt. Olivet Cemetary in Renton, WA. The memorial is for those who died in King County hospitals and were left unclaimed.
Marquis McCrary and Christina Jarman outside their home in Tacoma, WA. After moving to Washington from Texas for a job that fell through, McCrary found himself homeless. With help from the Youth Home Host Program, McCrary was matched with Jarman and now lives with her and her son while he attends school and aspires to be a musician in his spare time.
Marchers make their way down 23rd avenue. Thousands came to rally and march at the Annual "Rise Up! Restore the Dream!" Martin Luther King Day in Seattle.
Martin Luther King Day parade makes its way down Pike St. in Seattle, WA
Cheryl Strumbo, citizen author of Initiative Measure 594, is celebrated at the YES on 594 election night party. Measure 594, which requires background checks on all gun transfers in the state of Washington, passed by almost 60%.
Each bed in the new shelter has been dedicated and awaits a new resident. Having opened on Nov. 1st, the First Christian Church shelter in Olympia will ultimately hold 42 beds.
Volunteers show their support for Pancreatic Cancer Research as the Great Wheel in Seattle is lit up purple to honor November as National Pancreatic Cancer Awareness Month. Nov. 1st, 2013
Sarah, the daughter of a Rick Helman, a Forestor with the Northwest Natural Resource group, in a recent worksite. The NNRG is an organization the facilitates safe and ecological management of privately owned forests.
Construction Site, Ballard